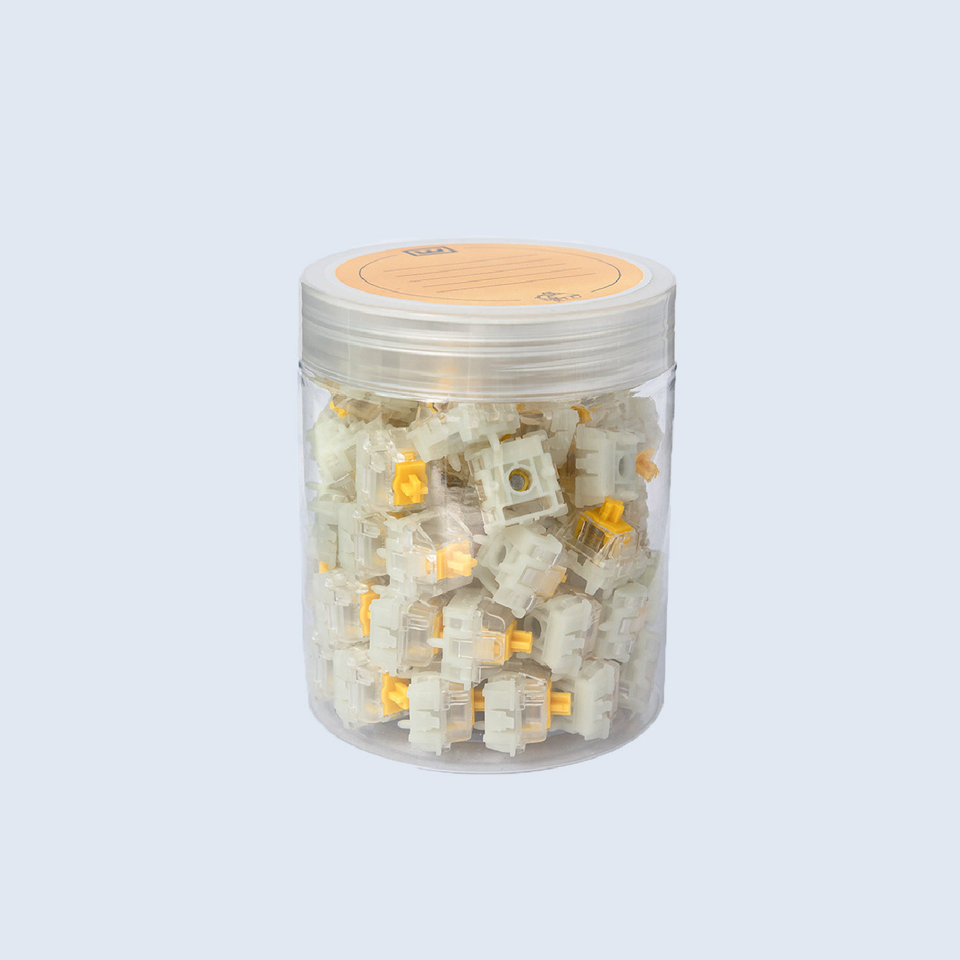 Lekker switch - Linear45 (L45)
SW2-LKR-L45-12P
A contactless magnet switch requiring by Hall effect sensors. No metal leaf, pins, optics or other sensitive hardware that suffers from wear, tear, and particles. This survives the test of times and lasts millions of presses. Broke one? Just swap it out for a new one.
‍
Its simple construction and quality build assures a frictionless linear press. There's no bump, rub, or scratch. There's just that linear smoothness.

Available in 12 and 70 pack.
sound & feel with silicone is phenomenal.
Insanely good feeling switches
Low fatique using these switches, they feel super natural and responsive. Only 2 small downsides, since they're so easy to press it's more likely for my to hit a wrong key when pressing down on some while typing. For the last part, if the switches were a little more lubed they'd be perfect. Overall a 4/5
L45 lekker
The switches feel a bit crunchy even when over lubed. When pressed from the side they are harder to press down and these switches can not be pressed down smoothly. Although I love wooting, I am not a fan of the switches as they do not feel smooth.
Review L45 Switch
So I tested the L45 Lekker switch, and when I compare it with my old L60 switches, I habe to admit, that the springs are quieter, which is great, and they feel a lot smoother to me.