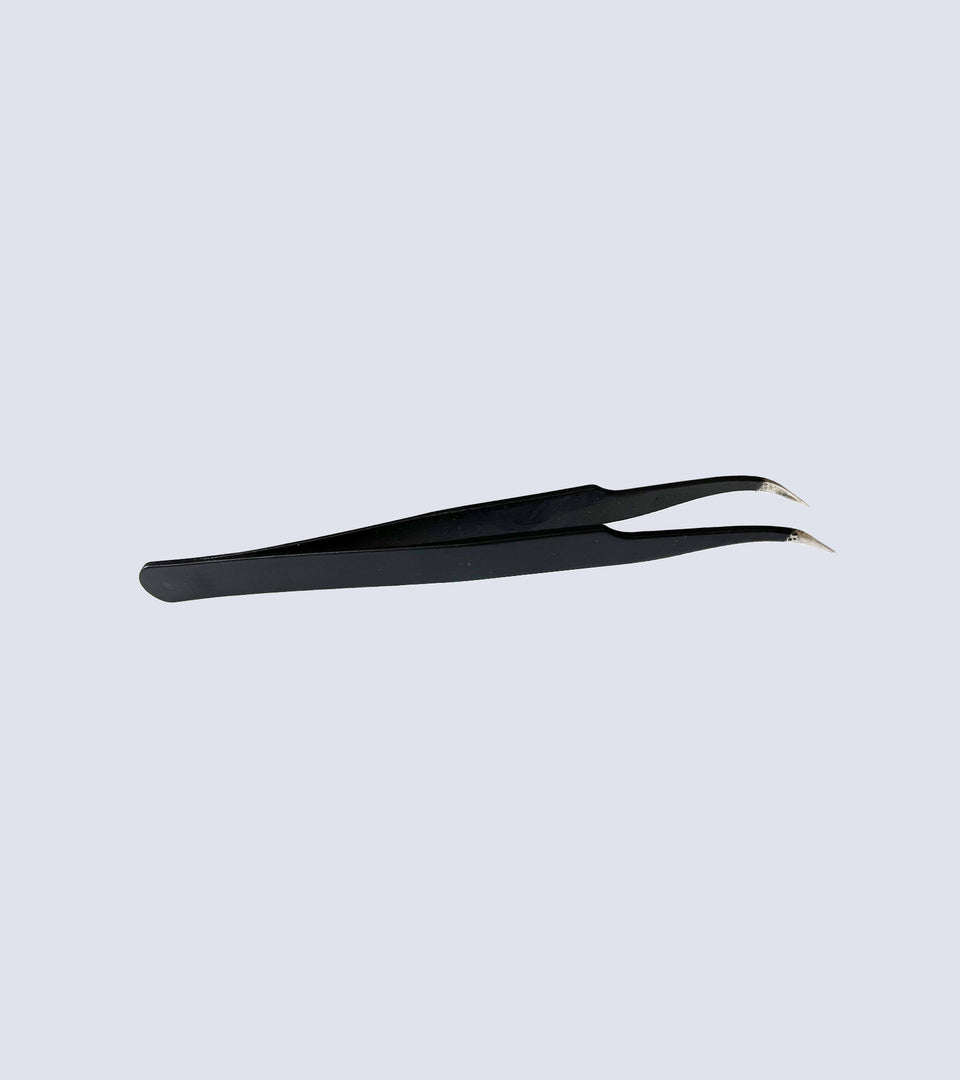 ://blank Mechanical switch tool kit
BNK-AC1-TL1-001
All the tools you need to lubricate your mechanical switches and stabilizers from ://blank. Additionally add Wooting's lubricant set for an all-in-one solution for both the switches and stabilizer (wire). 
://blank CNC Aluminum Switch opener
The switch opener can open all types of switch enclosures, including the Lekker switch. There's an additional opening on one side for clicking in the switch as a tester.
://blank Steel switch puller
Sturdy steel switch openen with shallow hooks to ensure it doesn't break the switch clips.
://blank Steel tweezer
Robust steel tweezer for carefully picking the spring, stem, or other (lubricated) parts for a tidy work method.
://blank Size 0 brushes
Two size 0 basic brushes with different color handle to easily identify the lubricant type. We recommend using the black handle with the switch lube and white handle for the stabilizer wire lube when using Wooting's lubricant set.
Receive a discount when ordered together with the Wooting lubricant set.

2 year warranty
What do you receive
Optional: Lubrication set
FAQ
What do you receive
Switch opener

Compatible with:



Lekker switches.
Flaretech switches.
Gateron switches, Cherry switches.
Kailh (box) switches.



Feel free to reach out when in doubt.

Tweezer

To grab all the small parts while lubing.

Switch puller

Allround tool to remove your hotswappable swithces

Two brushes

Both brushes have a different colour. Use one for lubing switches and the other for greasing the stabilizer wires.
Optional: Lubrication set
Krytox 205G0

10 Gram (~5ml)


Enough for 400~500 switches

Molykote EM-50L

4.2 Gram (~5ml)

Plenty, for plenty of keyboards (no estimate at this time)
Can I do FAQ pls 
If you have any question, please feel free to reach out to social@wooting.io
://blank Mechanical switch tool kit
Its gonna be good
I have not used it yet, im waiting for a case and then I can use it. Im sure it will be a good product
Great quality tools, lube kit is lacking.
Really love the tool kit. I used only this to get my wooting 60He completely lubed and I am very happy with the result. The keycap opener is especially nice, and I love that it is also a tester on the other side. The big issue with this order was the lube. My Krytox 205G0 bottle was essentially only 1/4 full when I received it. I reached out to support about a month ago to see if that was to be expected or if it was a mistake and could be rectified. I know their support is very busy, so I am not blaming them, but whether this was a mistake or the planned amount of lube to include, it is very disappointing. Big Wooting fan otherwise.
://blank Mechanical switch tool kit
最高
最高な商品だから、日本の人にもすぐ手に入るようにストアが欲しい