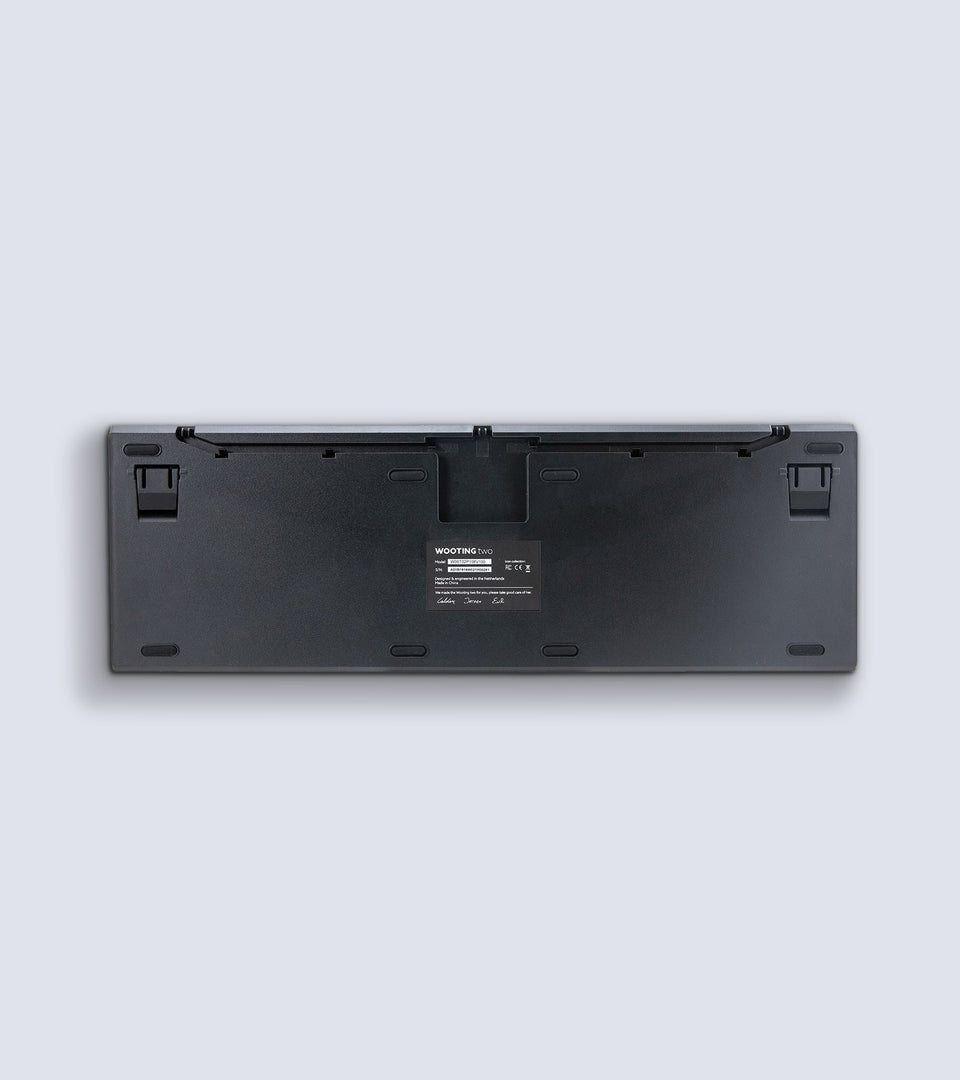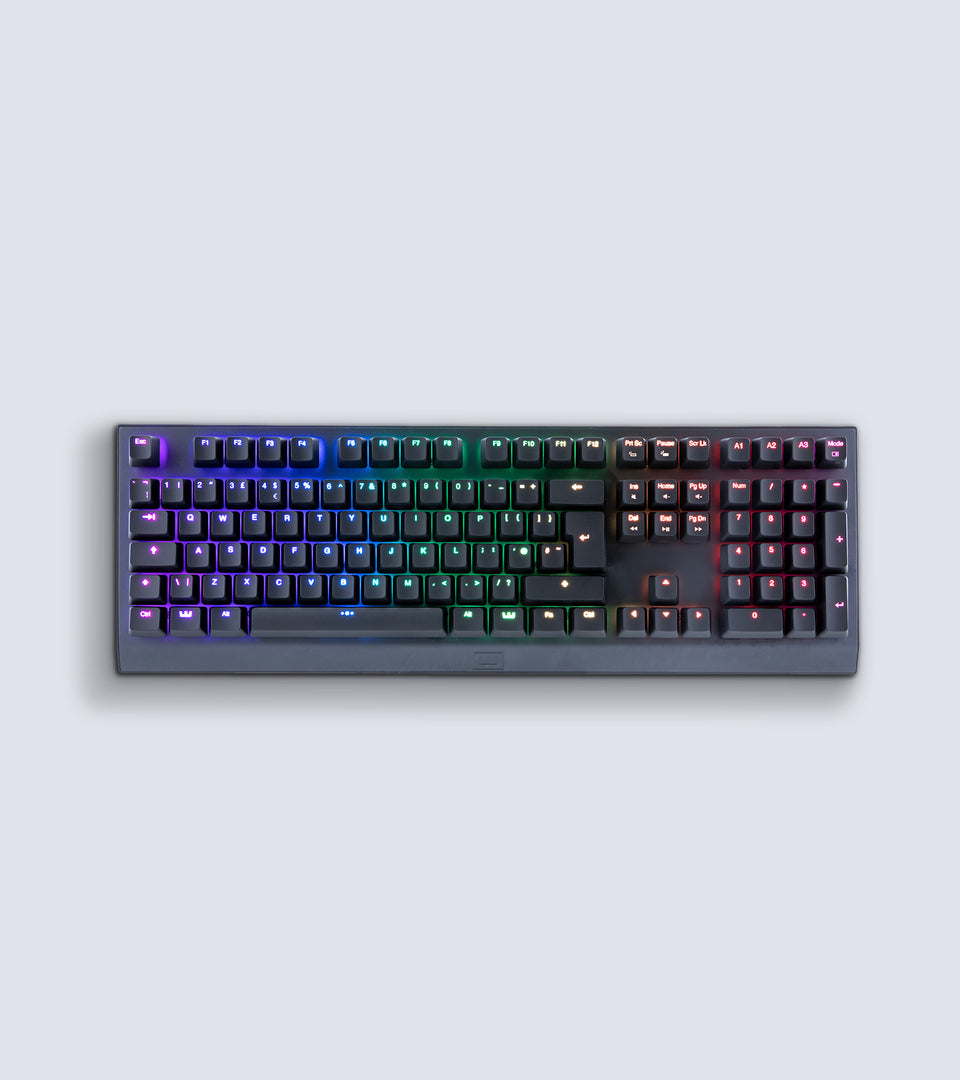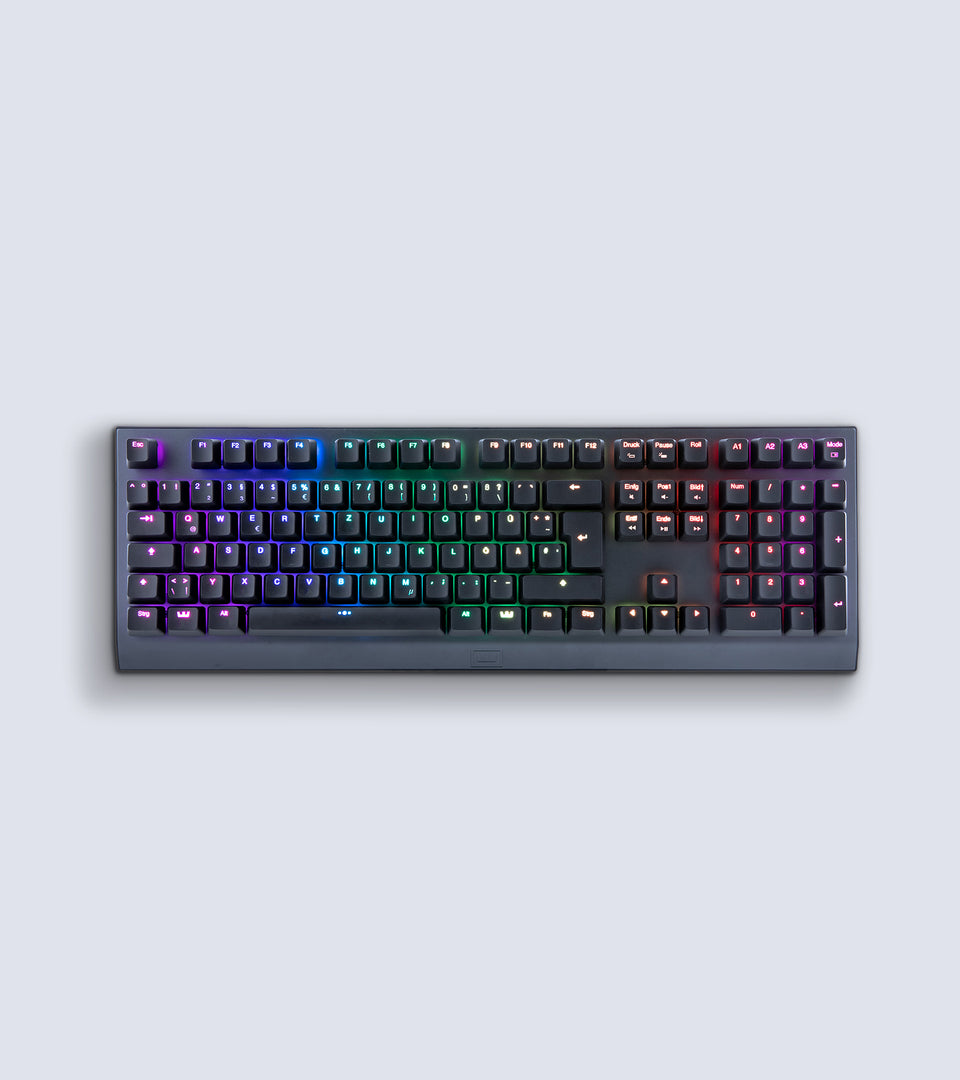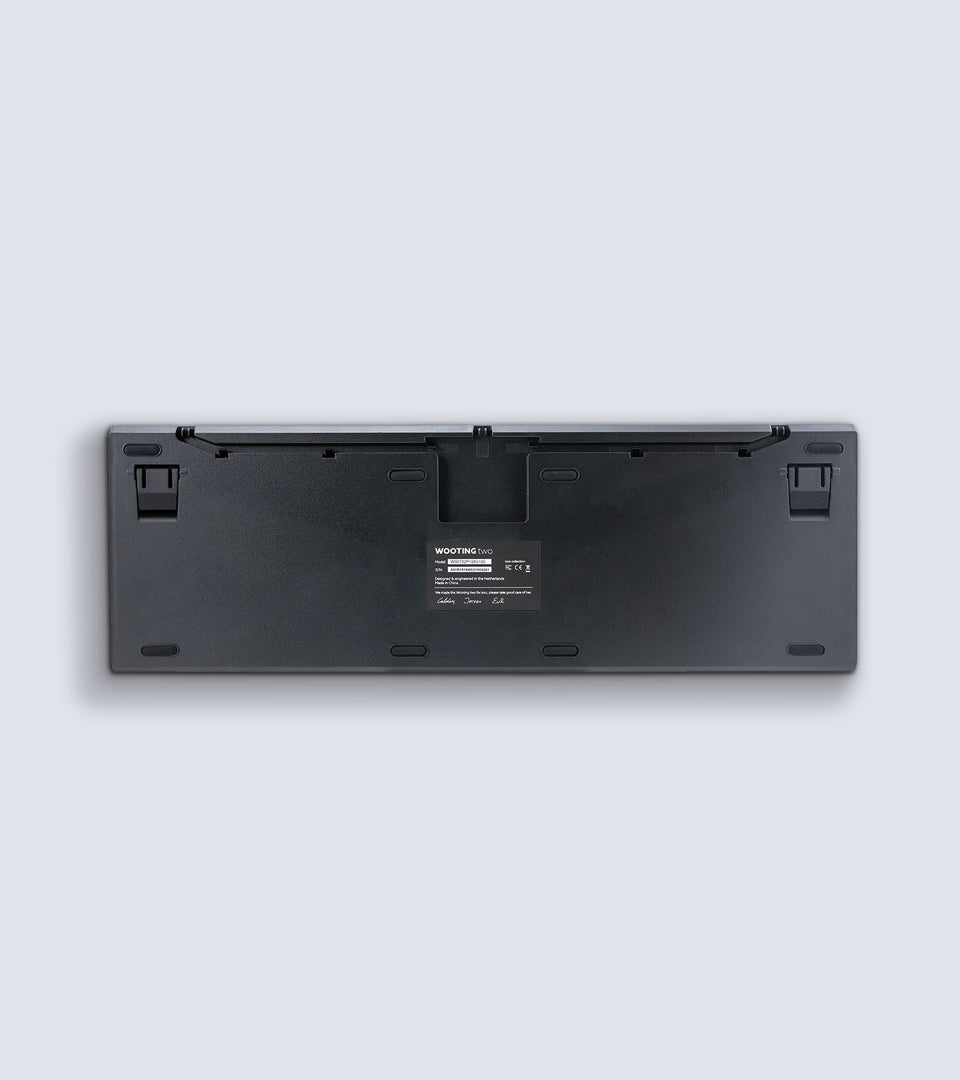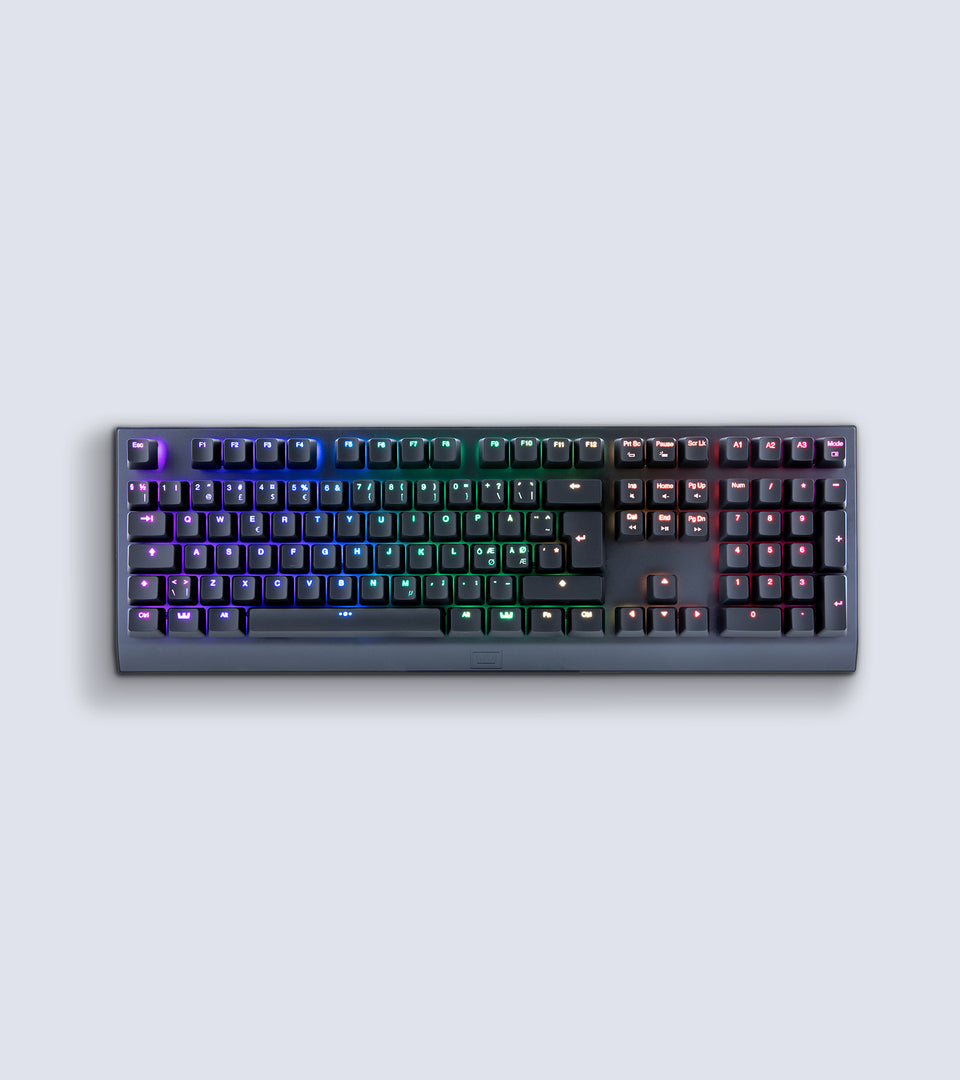 Wooting two - Full-size analog keyboard
WK2-US2-RD-001
Sold out: These models will not be back in stock anymore. There will be a garage sale of our last units, and then it's all gone. We are working on a new model, but COVID has severely delayed our progress. For now we can recommend the Wooting two HE.
The Wooting two is optimized for gaming with the fastest possible input speed, NKRO and anti-ghosting. You'll know for sure it's not your keyboard this time.


Each key on the Wooting two supports Analog input, creating unique analog features and gradual input control in games. Everything is entirely customizable in the no-bullshit Wootiltiy configuration software.

When you're not gaming, you can hot-swap the switches and enjoy an extremely satisfying typing experience. Google us, read reviews, or join the Discord. You don't just get a keyboard, you join a vibrant community and team.
Zero latency
Analog input
The Wootility
Tech specs & package content
FAQ
Disappointing
I had really high expectations for this keyboard, having looked at reviews and opinions of other users online. While the analog capabilities and all the customisation options are really convenient features, I feel some other core components of the keyboard leave a lot to desire, particularly the switches. Being contactless, I expected them to be buttery smooth, but they become really scratchy with the slightest off-centre presses; so much so that other contact-based switches such as Box reds or even Greetech reds feel a lot smoother, more consistent and less prone to bind. Some keys also rattle and even squeak when they are pressed, making the typing experience very strange. I'm really hoping they fix all these problems with the HE version, otherwise I won't be able to recommend this brand at all.
Wooting two - Full-size analog keyboard
Haven't received it but wooting says it has been delivered.
Did not receive it till now. Ordered it on January 14.
okay let me handle this
Speaking of this product, the design is pretty, the keyboard performance is good, and the USB 3.0 provides psychological comfort. However, if there is any regret, the unique function of wooting is not very useful. Also, however, you can see that it is really useful when looking at car games
Best Keyboard
I bought the Wooting two full sized keyboard and was amazed at how well it was packaged. It is by far one of the best keyboards that I have ever seen and it is also very good for double movement on Fortnite. The latency is amazing for this keyboard as I do not fell a delay AT ALL!!!!!
Overall I love this keyboard and I am very happy as to recommend this keyboard to other people.